Specializing In CNC Machining of Inconel and Nickel Alloys
CNC Machining In Connecticut
Burke Precision Machine is an AS 9100D & ISO 9001:2015 registered job shop specializing in CNC machining of Inconel, nickel alloys as well as a complete range of metals. In our modern 10,000 sq ft facility, we produce    components for the Aerospace, Defense, Pharmaceutical, Medical, and Commercial industries.
For three generations we've been providing customers with precision parts, competitive pricing and on-time delivery. At Burke Precision Machine we have the ability and diversablilty to support high production quantities as well as small experimental orders.
We have the expertise, machining ability and inspection equipment to produce quality parts that meet all your required tolerances and specifications. Burke Precision Machine is your one stop shop when it comes to quality components.
We serve both big and small industries: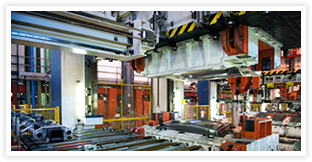 Burke Precision Machine Co., Inc.
7 Hatchet Hill Road
P.O. Box 329
East Granby, CT 06026

sales@burkeprecision.com


 860-408-1394

 860-408-1395